Baku Business Factory (BBF) and British company TransTech Capital LLP signed memorandum of understanding (MoU).
Besides the BBF senior officials and members of projects supported by Baku Business Factory, the event was attended by TransTech Capital Main Partner Simon Robeson and Venture Partner Mahmut N.Sinoplu, Ambassador of United Kingdom of Great Britain and Northern Ireland in Azerbaijan Carole Crofts, Trade Envoy of Prime Minister of United Kingdom of Great Britain and Northern Ireland to Azerbaijan Baroness Emma Nicholson, representatives of the embassy.
Within the signed MoU, Baku Business Factory and TransTech Capital will collaborate in providing sustainable support to Azerbaijan to make the most of its science and engineering potential. Collaboration of partner companies will include IT training, mentoring, future deal flow share, funding, potential future co-investment, and etc. Development of international relations aimed at finding support for access of the startups to world market and holding international exchange of experience is one of the priorities for BBF. Meetings were held with representatives of a number of foreign states and companies in this regard.
I would like to note, the TransTech is a science and engineering innovation company that works with many of the UK and Europe's leading technical research institutes and science and engineering focused academic institutions. It is a part of the award-winning MTI Partners that has been investing in science and engineering led technology from universities since 1983 and its team consists of experienced leaders in the technology sector with considerable experience and problem solving capabilities. The company is an expert in clear and universally accepted technology commercialization procedures and is focused on transferring its networks and science and engineering innovation and commercialization expertise to academic institutions and other key sector participants in Azerbaijan.
Notably, Baku Business Factory (BBF) is a business incubation centre established by me in May 2015, in order to support business initiatives of young people and instil business skills into them. Currently, 25 different business projects are being implemented in the centre. These projects range various sectors from high-technology to agriculture.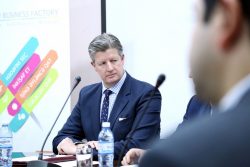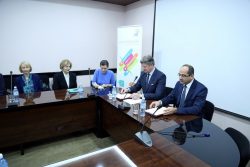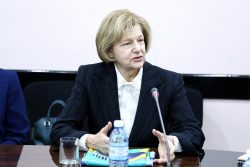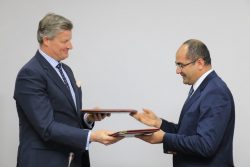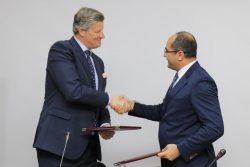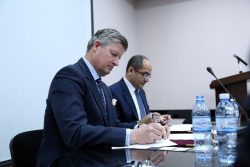 For further information, please visit: http://bbf.az/